The Importance of the World's Largest Freely Accessible Museum-Quality LEGO® City Exhibit, and Why Exposure to a Wide Range of Art, Music, Crafts, and Machines is So Important to the Development of Creativity, Imagination, Curiosity, and Inventiveness in Children
When children grow up surrounded by various forms of art, music, crafts, tools, building materials, and machines, they grow to higher levels of awareness and develop an interest in becoming more creative. Children benefit from in-depth exploration and long-term open-ended constructive projects that foster creativity, wholesome entertainment, curiosity, ingenuity, inspiration, and creative learning. These activities help today's children become the innovators of the future. Additionally, when curiosity is instilled in children, their desire to learn new information and ideas is increased. So it is important to continually expose children to new activities that will nurture their curiosity and trigger their motivation and desire to learn.
| | |
| --- | --- |
| | We've outgrown our space and we really need your help! |
Children also thrive on creative activities and interesting ideas that support the growth of their self-confidence in becoming more creative. When children venture down different avenues of positive self-expression in mediums that they didn't know they could be successful at, they also build their self-confidence and self-esteem. Our fascinating museum quality LEGO® brick city exhibit is a natural to spur children to increase the limits of their creativity and imagination. Over the years, the LEGO® Group has grown to become the largest toy manufacturer in the world for these very same reasons, so our unique exhibit is something that already has very strong appeal to an extremely large audience of children around the world.
Our exhibit is freely available over the Internet as a virtual exhibit to inspire and motivate children 24 hours a day, 7 days a week. It is not meant to benefit children in only a single city, state, province, or country, but rather to benefit all children worldwide. Numerous other museums around the world have also recently recognized the importance of sharing portions of their exhibits on the Internet as well. So we're not alone in understanding the importance and value of using the Internet as a free delivery system of museum quality exhibits that can enrich and inspire a dramatically larger number of people around the world. A small sampling of these museums include The Louvre, Smithsonian National Museum of Natural History, The British Museum, Guggenheim, The Metropolitan Museum of Art, Van Gogh Museum, Boston Children's Museum, Royal Ontario Museum, Rijksmuseum, National Museum of Modern and Contemporary Art, Royal Alberta Museum, National Women's History Museum, Tokyo Fuji Art Museum, and the NASA Glenn Research Center.
Our current prototype exhibit which is already available to view on YouTube and Pinterest is already the largest LEGO® brick city theme exhibit that is fully LED lit in the world. LEGO® bricks are the most popular hobby building material in the world and are enjoyed by both children and adults. Our new exhibit which we need space to build will be six to eight times the current size thereby making it the size of an extremely large exhibit that you would see in a major metropolitan museum. We already own nearly all of the LEGO® City theme kits that have been released since their inception over 40 years ago which will allow us to construct our new museum-quality exhibit exhibit which will be the largest and most complete fully LED lit LEGO® city theme exhibit in the world. So we're definitely not raising funds to purchase more LEGO® kits. We are simply replacing what was to be our sole funding source that we have permanently lost – revenue from ads that can no longer appear with our videos on YouTube because our video content is made primarily for children. That lost revenue from YouTube ads would have allowed us to acquire the space we need. I will elaborate more about that later.
The world will eventually get past our current Covid-19 crisis along with the devastating loss of life and the disruption it has brought to most people's lives; however, on the brighter side, life in the time of Covid-19 has also brought new opportunities for learning and entertainment choices which will endure long after Covid-19. We believe that our museum-quality LEGO® exhibit which is free of advertising and free to watch wherever there is an Internet connection will be one of these meaningful new activities that will foster creativity, imagination, curiosity, and inventiveness, and will encourage children to express their imagination in positive ways for decades to come. As I mentioned earlier, hundreds of other museums around the world who are now making their exhibits available on the Internet appear to share this same public-spirited thinking.
Our Family's 40-year History of Building LEGO® Brick Exhibits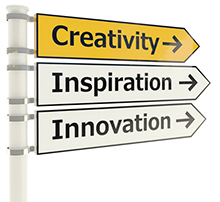 As parents of four adult sons, we first began building LEGO® towns in 1980 when LEGO® first introduced the LEGO® City theme. Collectively with our adult children who are active builders of our exhibits, we have well over 100 years of creative design and building experience. Over the years we'd add new kits and the town would continue to grow and become more detailed than the previous build. Then in 2018 we made the decision to dramatically expand our town to cover 274 LEGO® base plates of surface area. At that time we also added gorgeous miniature LED lighting throughout the entire town transforming it into an incredibly realistic exhibit that was breathtaking to experience. Our exhibit was the first very large scale LEGO® brick town exhibit that was not only highly organized and finely detailed, but also the first LEGO® brick city exhibit that was also fully LED lit throughout the entire display.
Once we realized just how wonderful an exhibit like ours could be for others to enjoy and how it could inspire and nurture the positive traits of creativity, curiosity, ingenuity, inventiveness, and wholesome imagination in children, we proceeded to form our family owned business, Brick City Lights LLC, and then to purchase nearly all of the remaining LEGO® kits that had come out over the 40 year period between 1980 and 2021 and which we felt would be suitable for our town exhibit. As of February of 2021, we now own over 1,300 different LEGO® product kits that will be in our next exhibit which will make our 1,500+ base plate, fully LED lit LEGO® town with lights a reality for children around the world. All that is needed now is the physical space to build this elegant and dazzling new exhibit on a scale that no one has ever seen before. This huge investment which we made in LEGO® kits also meant that we needed to acquire the necessary space to build our new display which will be six to eight times larger than our current exhibit. And so in February 2021 we are launching our Go Fund Me campaign to acquire the space we need.
The Amazing Results From Our First Full Year of Displaying Our Prototype Exhibit on YouTube and What it Means for Children in the Future
We are now finishing our first year of having the videos of our initial small 274 base plate prototype LEGO® town exhibit on YouTube. During this period of time, the videos of our exhibit have already been watched over 400,000 times by visitors from 81 different countries around the world. But even more importantly, slightly more than 75% of our total YouTube video views were from people who reside outside of the United States. One of our goals has always been and will continue to be to enrich the lives of children regardless of their location. These viewer statistics furnished by YouTube mean that we are achieving this vitally important goal.
Because of the vast geographical dispersion of our viewers and the success that we're experiencing in reaching viewers around the globe, we are reaching out worldwide in our Go Fund Me campaign. Like many family-owned small businesses around the world, even in the best of times, it is next to impossible for a small family-owned business to self-fund a truly unique and enriching family oriented attraction that is free for everyone around the world to enjoy over the Internet. This is why we need your donation to our Go Fund Me campaign now.
Whether you currently have a LEGO® city in the process of being built, plan on resurrecting your old LEGO® bricks to make a glorious new creation for your own enjoyment, or for your children or grandchildren, or just have very fond memories of your time building LEGO® kits in the past, our videos on YouTube and photos on Pinterest will inspire you and your children, brighten your day, feed your imaginations, bring back old memories, and are a must-see for anyone who has ever enjoyed building LEGO® brick kits.
Please feel free to download and save our list of kits that we own that will be in our next 1,500+ base plate town.
We always love hearing from others who love building LEGO® brick cities as much as we do, so please feel free to email us at comments@brickcitylights.com