Our Family's 40-year History of Building LEGO® Brick City Exhibits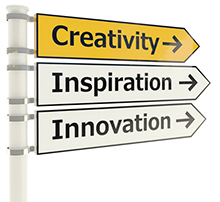 Brick City Lights LLC is a family owned business specializing in building museum-quality LEGO® city exhibits. As parents of four adult sons, we first began building LEGO® towns in 1980 when LEGO® first introduced the LEGO® City theme. Collectively with our adult children who are active builders of our exhibits, we have well over 100 years of creative design and building experience. Over the years we'd add new kits and the town would continue to grow and become more detailed than the previous build. Then in 2018 we made the decision to dramatically expand our town to cover 274 LEGO® base plates of surface area. At that time we also added gorgeous miniature LED lighting throughout the entire town transforming it into an incredibly realistic exhibit that was breathtaking to experience. Our exhibit was the first large scale LEGO® brick town exhibit that was not only highly organized and finely detailed, but also fully LED lit throughout the entire display.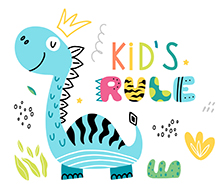 Once we realized just how wonderful an exhibit like ours could be for others to enjoy and how it could inspire and nurture creativity, curiosity, ingenuity, inventiveness, and wholesome imagination, we proceeded to form our family owned business, Brick City Lights LLC. We then purchased nearly all of the remaining LEGO® kits that had come out over the 40 year period between 1980 and 2021 and which we felt would be suitable for our vastly expanded town exhibit. As of 2022, we now own over 1,300 different LEGO® product kits that will be in our next 1,500+ baseplate exhibit which will continue to be fully LED lit for everyone around the world to enjoy. All that is needed now is the physical space to build this elegant and dazzling new exhibit on a scale that no one has ever seen before.
Our Goal is to Make a Difference in People's lives by Instilling Creativity, Inventiveness, Curiosity, and Imagination in Adults and Children Around the World!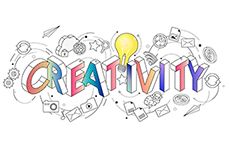 As parents of four adult sons and four grandchildren, my wife and I developed a passion to engage minds of all ages, and to inspire creativity and imagination in both children and adults a long time ago. We deeply believe that this leads to greater levels of achievement in life. From the beginning, we've believed that our greatly expanded exhibit will be a very worthwhile project for the development of curiosity, imagination, creativity, and inventiveness in both children and adults around the world. My wife and I sincerely hope that you will thoroughly enjoy and benefit from watching our LEGO® city exhibit videos!
"An essential aspect of creativity is not being afraid to fail."
- Edwin Land (Scientist, inventor, and co-founder of the Polaroid Corporation)

"Many creative people are finding that creativity doesn't grow in abundance, it grows from scarcity. The more LEGO® bricks you have doesn't mean you're going to be more creative. You can be very creative with very few LEGO® bricks."
- Jorgen Vig Knudstorp (Former CEO of the LEGO Group)